House Wash and Pressure Wash
House Wash and Pressure Wash in Marietta & Roswell
UzbServices offer more than just professional window cleaning! Most of our customers need house wash, pressure wash, deck wash, and porch wash. Here again, UzbServices come to help if you are a homeowner or property manager.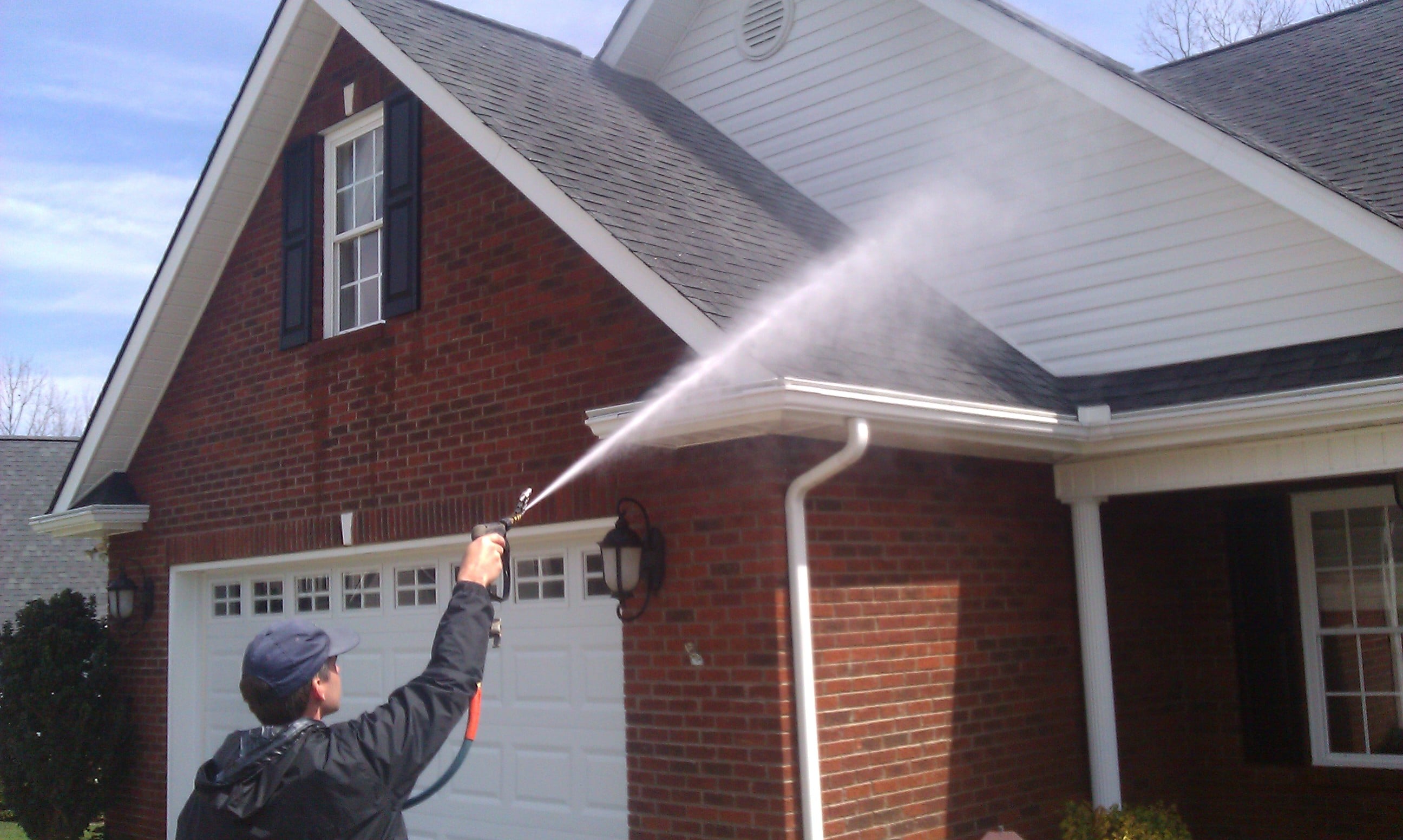 Tired of green Green Mold and Mildew?
Due to the geographical location of the property, most real estates in metro Atlanta suffer from green mold and mildew that contains bacteria that will damage the property. Those will emerge on the surface as black or green spots and will cover the wood paints, brick and concrete surfaces. However, the mold and mildew are not properly removed, the price of your property will decrease significantly. In addition, the large scale of any type of mold on the property will create health issues for older people, newborn babies, people with allergy, asthma, chronic respiratory problems, etc. Even staying too long in a house with green mold can cause ailments. UzbServices offer soft house wash services with safe products to clean the dust, mold and other particles from the property exterior. Our house wash service for your property in Marietta and Roswell uses a low–pressure soft washing technique by using diluted detergents. Since house wash is one of our speciality, experienced Uzbtechnicians will do the job right for you!
Testimonials

Our Clients Say
Sandra P

/

Alex was very responsive, reliable and provided quality work.
Farrooh I.

/

They came right on time. Did a professional job as expected. Very affordable. My first time using window cleaning. I am gonna use them again for sure. Also did pressure washing the house. Overall, an excellent job and will recommend to anybody who needs their services.
Julie A.

/ CEO Landmark

Alex & Donny did a GREAT job My windows have never been cleaner , great quote , on time and no surprises I was really impressed and highly recommend them !!! Thank you
Deborah W.

/ CEO Landmark

They did a great job cleaning my windows. Also very good at communicating the time they were going to be arriving.
Larry H.

/ CEO Landmark

Alex showed up on time and was friendly and personable. He did a great job, inside and out, and left no mess to clean up afterwards. Will highly recommend to others.