Home Window Cleaning
Uzbservices offer the quality of every window cleaned streak free and excellent customer service during the residential window cleaning time. Our technicians will scrub the windows and streak free clean for you. In addition, we use biodegradable window cleaning products to clean your windows!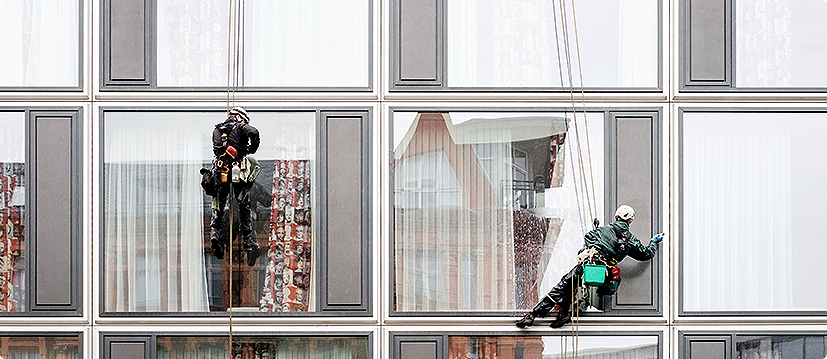 Why window cleaning at UzbServices Different?
Experienced window cleaners
our experienced technicians are industry certified, licensed and insured. We run a background check on every window cleaner technicians to keep our customers safe.
We offer both the same day appointment for most estimates and feature new online Self-Estimate Requests that you can estimate and choose the day and time of the window cleaning service for your property.
Affordable
We offer fair, reasonable prices for every single project. We do NOT charge extra after the estimate is approved by our professional team.
Free window screen cleaning
We offer free window screen cleaning for residential customers.
Consumer Protection Plan
UzbServices is the only company in metro Atlanta Georgia that offers payment plans for annual services. We also offer 20% discounts for repeat customers.
House Wash and Pressure Wash
UzbServices offer more than just professional window cleaning! Most of our customers need house wash, pressure wash, deck wash, and porch wash. Here again, UzbServices come to help if you are a homeowner or property manager.
Tired of green Green Mold?
Due to the geographical location of the property, most real estates in metro Atlanta suffer from green mold. Some of the most common mold types that have green color include Aspergillum, Penicillium, and Cladosporium. The green mold may first appear as dark spots om certain areas in the house. However, the mold is not properly removed, it will significantly reduce the value of your property. In addition, healthy people usually can live together with a green mold of light to medium level without problems, but more vulnerable people may develop health concerns.
Large-scale mold infestation can release spores that are dangerous for people with allergy, asthma, or chronic respiratory problems. Vulnerable age groups such as babies, children, and elderly people are also at risk. Even staying too long in a house with green mold can cause ailments.
UzbServices offer soft house wash services with safe products to clean the dust, mold and other particles from the property exterior. Since house wash is one of our specialty, experienced Uzbtechnicians will do the job right for you!
Gutter Cleaning
Without cleaning your gutters, you cannot maintain your clean windows or house. Therefore, UzbServices offers its valuable customers gutter cleaning services as well. We also offer annual and seasonal gutter cleaning services for our regular customers.
We usually ask the size of your house and other factors to reach the roof to clean the gutters and downspout cleaning before giving accurate gutter cleaning estimate. However, we offer the following packages of gutter cleaning regularly.
How do we Price gutter cleaning?
Our basic gutter cleaning is our simplest, lowest cost package for gutter cleaning, which includes:
+ removal of any/all debris from gutters and downspouts
+ quick inspection of all visible components of gutters. If we see anything in need of repair we will notify homeowner.+ 30-day gutter-flow guarantee: If your gutters become clogged within 30 days because of debris, we will take care of it for free!
Our Premium gutter cleaning for gutter cleaning includes:
+ removal of any/all debris from gutters and downspouts
+ rinse gutters and downspouts. + thorough inspection of gutters and downspouts + if anything happens within 90 days of service (clogs, leaks, and etc) we will come and clear it for free!